Vehicle Comparisons

Thinking about snagging a new model around Williamsville, Amherst, or Getzville but can't choose between a few appealing options? To provide some help in this scenario, Basil Resale Sheridan and Basil Resale Transit have put together a number of vehicle comparisons. Each comparison is unique, taking key features from the models in question and pitting them against one another. Not only do these comparisons provide relevant information that will expedite your car search, but they help ensure you'll drive off the lot with a smile on your face.
Whether you're thinking about an SUV, sedan, coupe, crossover, or truck, check out our helpful vehicle comparisons!
What to Expect with Car Comparisons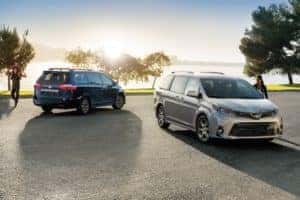 The traits emphasized in our comparisons will vary depending on the type of model that you're considering. For instance, those seeking a truck will find our comparisons focus mainly on performance, towing, payload, bed features, and off-road capability.
Switch to something like a comfortable, commuting sedan and we'll emphasize fuel efficiency and infotainment, plus safety and driver-assistance technology. The trend of highlighting relevant information will extend to other options such as minivans or SUVs, too!
Benefits of Side-by-Side Car Comparisons
As you begin the car-shopping process, there are likely traits or features that you place a greater emphasis on. By diving into our comparisons, you can tell exactly which models offer those traits.
Also, overarching topics, such as a model's ability to traverse uneven terrain or handle road-trip duty with the whole family, will come up. The aim of our comparisons is to give you a specific idea of what you can expect with each model.
Choosing the Right Model for Your Needs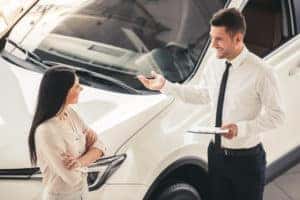 You understand what you want in your next vehicle and our comparisons will relay which model hits all your checkpoints.
If you find that each model provides a similar package or you still can't choose between the pair, taking a test drive will give you a more well-rounded understanding.
Explore Our Vehicle Comparisons
There are numerous options you'll come across whether you're looking for a BMW or a Mercedes-Benz or comparing different models. To help you sort through each vehicle, Basil Resale Sheridan and Basil Resale Transit offer a range of vehicle comparisons. So, begin your research now, and if you want to get behind the wheel, we'll happily arrange a test run around Williamsville, Amherst, and Getzville!