How to Buy a Used Car

If you're not quite sure what you're looking for, sifting through hundreds of used cars for sale at Amherst-area dealerships can be a little overwhelming. That's why we recommend creating a used car buying checklist to help you stay on track and ultimately find the used car that's a perfect fit for your lifestyle and budget. Wondering what to look for when buying a used car? We can help!
At Basil Resale Sheridan, we strive to deliver a buying experience without the hassle. Not only do we offer a range of online buying tools to assist you in your search, but we've also created this handy guide to help you research used vehicles and find the one you need at a dealership near you. If you are not sure what to ask when buying a used car, the information below will be of assistance to you. Learn how to conduct research, how to buy a used car, and when to choose a CPO model with our team of experienced auto experts!
How to Conduct Your Research and Create a Car Buying Checklist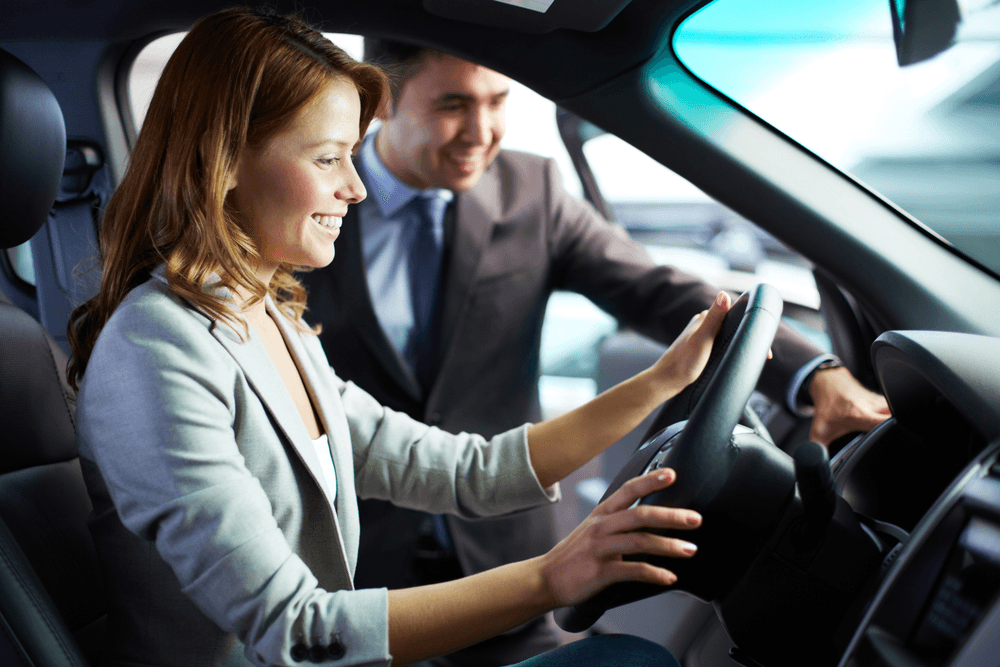 Ready to create a car buying checklist? Before diving into the research, take the time to figure out what features and characteristics are most important to you. Doing this will not only help you land the proper model, but it'll also make the overall car search far more efficient. Keep these tips in mind for how to buy a used car that's right for you:
If you're looking to upgrade your Clarence commute to be more comfortable, convenient, or efficient, start your search by learning more about the features and amenities commonly available on used compact or midsize sedans in your price range.
If you want the efficiency and agility of a sedan plus a large cargo area, check out used hatchbacks.
Need more expansive interior volume for passengers and their cargo? You'll definitely want to look at used crossovers.
If you're looking for off-road capability along with a spacious cabin, you'll find it with many body-on-frame used SUVs.
If it's all about towing, payload, horsepower, and torque, go for a used truck.
Focusing your search on used cars for sale that fit your needs is key for finding the proper ride!
Learn More About Any Model You're Considering
Now that you know what to look for when buying a used car, it's time to cut down your list. After taking a closer look at the features and performance specs of any used cars for sale that make your shortlist, you'll want to narrow down your options to the top three. Then, you'll want to get more detailed info about the vehicle from the dealership and start exploring your lease and finance options. Keep these points in mind:
Used cars for sale at Basil Resale Sheridan come with a vehicle history report. The report should contain a thorough breakdown of the model's past, including any accidents that may have occurred, any customizations or recalls, and every service that the vehicle has received throughout its life.
Also of note is your own personal financial plan. If you find a used car with everything you're hoping for, you'll want to determine a financial plan you feel good about. This includes variables such as leasing, buying, long- and short-term payment structures, credit, loans, and more. Our payment calculator is particularly useful when it comes to setting your budget.
If you're feeling unsure about how to buy a used car, you don't have to move through this process alone! The auto finance experts at our finance center are happy to provide support. We'll help you with what to ask when buying a used car.
Take a Test Drive
Once you've done the research, know what type of model best fits your needs, and have a thorough understanding of the model's history, you can hop behind the wheel and see how it performs on the road.
The test drive will let you know if the vehicle is right for you, down to the little things like the cup holder position and seat comfort. If you come back with a smile on your face, you've likely found the right choice because you now know what to look for when buying a used car.
Explore Used Cars for Sale at Basil Resale Sheridan
Have you created your used car buying checklist? There's a lot to consider when comparing used cars for sale on our lot in Williamsville. So, follow the tips above — and be sure to contact the team at Basil Resale Sheridan and Basil Resale Transit for expert car buying advice!