Used Car Dealer near University at Buffalo

While you may have your textbooks and luggage packed and ready for another semester, the last bit of preparation may be a reliable form of transportation. If you're thinking that a car could help ease some of your day-to-day tasks, consider sorting through the inventory at our used car dealer near the University at Buffalo. We have models you can trust to run reliably for many years. Plus, our financial center will help you develop a favorable budget.
To get a feel for everything we offer at Basil Resale Sheridan, take a few moments to learn about our services!
University at Buffalo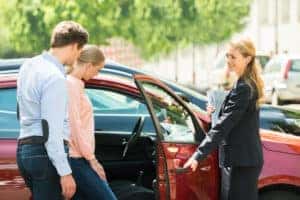 With a distinguished academic history and a diverse, well-rounded take on modern education, the University at Buffalo is a worthwhile institute for many young minds.
The academic profile of the school presents students with a number of different options whether you're thinking about communication, science, math, literature, business, or any other field.
The campus comes with modern amenities yet still respects past traditions, alumni, and those who have devoted their days to building up the University.
Whether you're attending the University at Buffalo or are merely located in the nearby towns, you can pinpoint a reliable used car when sorting through our dealership.
Lineup of Used Cars
Variety will help you determine which used car is right for your needs. Our online inventory, for example, let's you compare and contrast models side-by-side. You can also stop by in person, directing any of your questions to one of our staffers.
No matter how you prefer to go about searching for the right car, you'll find our used car inventory is a thrilling one that includes SUVs, sedans, trucks, minivans, crossovers, and much more!
A Financial Plan You'll Feel Good About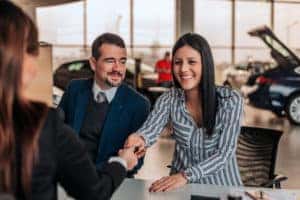 When you drive off the lot of our used car dealership, you'll do so with a financial structure in place that you understand–and more importantly, one you enjoy. To help you get started, we have online tools that you can use for research and to garner insight, including the online financial application and payment estimator.
Once you begin to speak to a consultant of ours, you can go through different financial options using their guidance and expertise to home in on the right plan.
A Service Shop Nearby
When it comes to service, our facility is well-equipped to care for your used car. For instance, both our parts center and collision shop can cater to specific automotive needs.
That's merely the beginning of our comprehensive service, however. If you book a visit using our scheduling tool, we're confident we'll have your model in and out quickly so you can return to the road.
Get Your Used Car near the University at Buffalo
If you find yourself around the University at Buffalo and realize a pre-owned car would be useful, look to Basil Resale Sheridan. Our inventory is flush with options, and our team is eager to help you find the right fit! Schedule a test drive today!